ESTUDIO CIENTO2 offers two different types of glass courses; personalised courses of glass blowing or fused glass and an experimental archaeological glass course.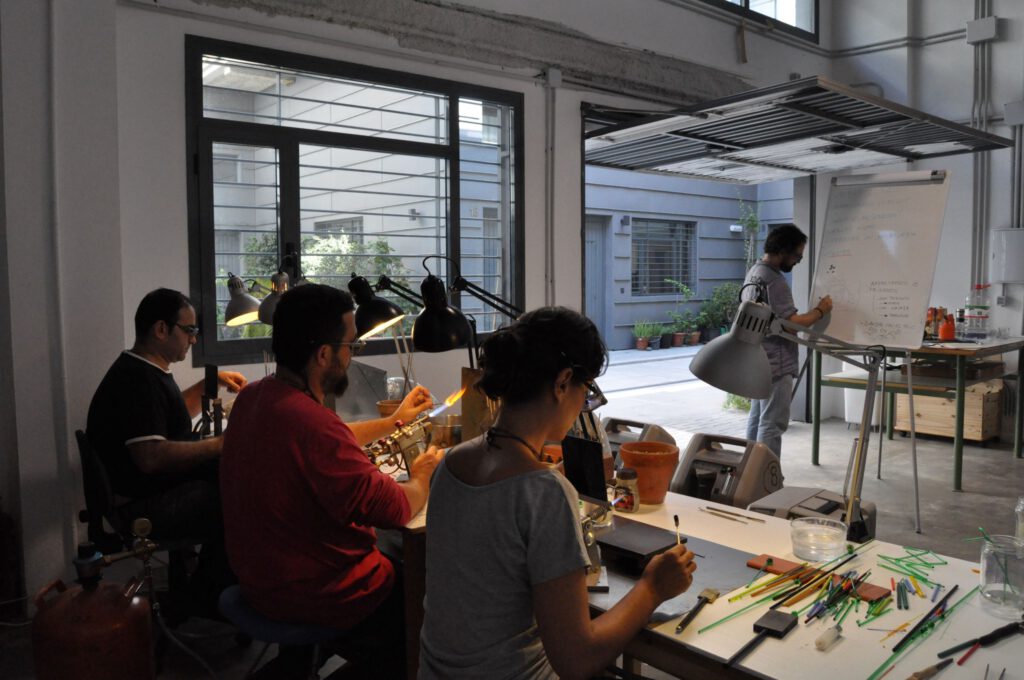 Custom Courses
Custom courses teach our speciality, glass worked with a flame of fire, and includes 'Making and Decorating Beads,' 'Glass Blowing' or 'Modelling.' The 3 day course, is taught in the morning and afternoon, with a total of 24 teaching hours. The class sizes are 3-4 students maximum – it is our intention that the student receives personal attention, and acquires a solid knowledge, with the skills enabling them to develop their own designs in glass.
We also offer private lessons from beginners to advanced, with the duration and content personalised to the student's preferences and interest.
If you would like to know more about any of our courses, please write to us at: info@estudiociento2.com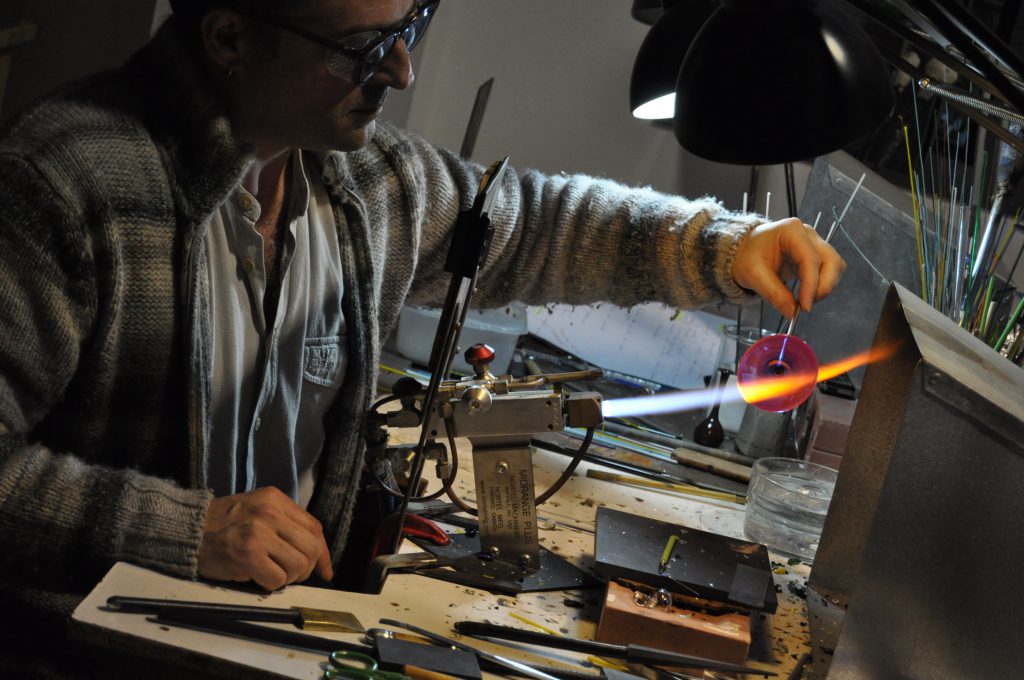 Experimental Archaeology Course
The course 'Experimental Archaeology: Glass in Antiquity, is a workshop that experiments with hot glass techniques. The course explores and reveals all the techniques used to create glass objects in ancient times, from the first enamelled pieces, until the discovery of blown glass. The course includes demonstrations and practical work, with many opportunities for the student to participate in a range of techniques within their chosen discipline.
The course is open to anyone with an interest in glass, archaeology, art history or historical techniques.
If you would like to know more about any of our courses, please write to us at: info@estudiociento2.com