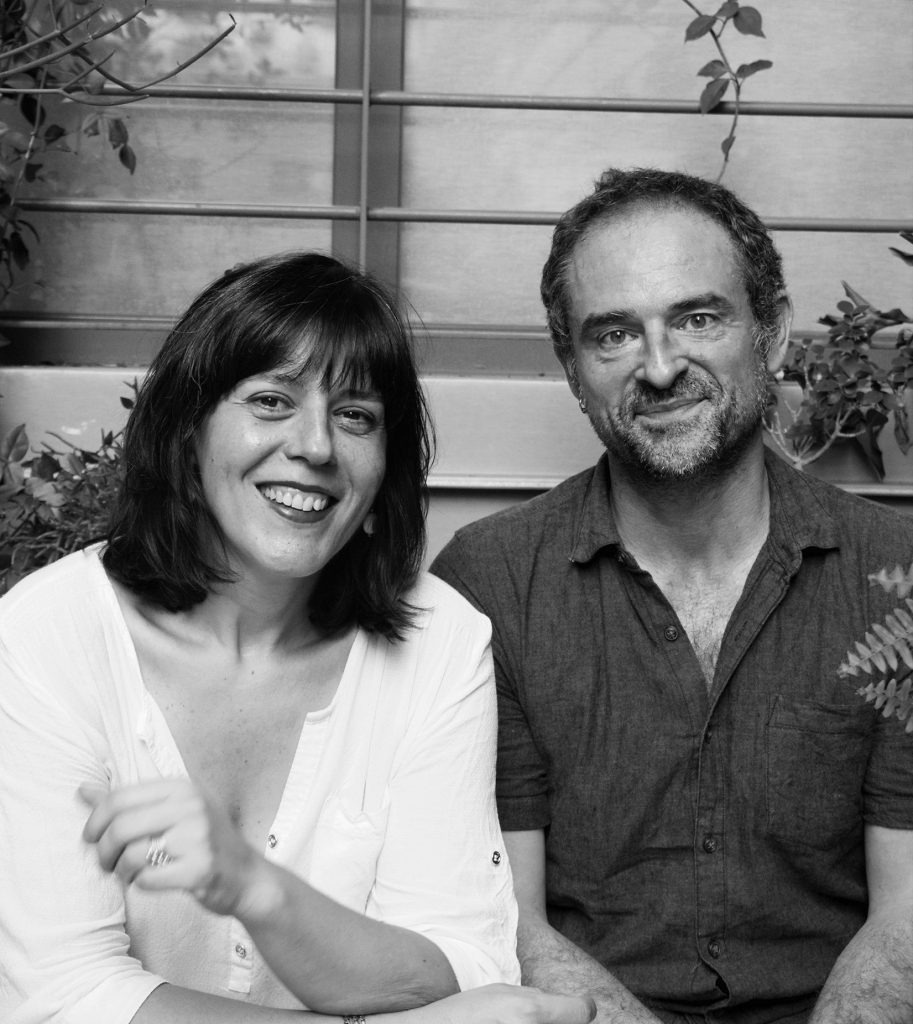 Miguel de Diego and Sonia Osuna make up ESTUDIO CIENTO2; a glass studio located in the city of Seville, Spain.
The influence of living in the South of Spain, the light, the sea and the intensity of colour are crucial to the creation of their jewellery. History, archaeology, a love for nature and colour are principle sources of inspiration.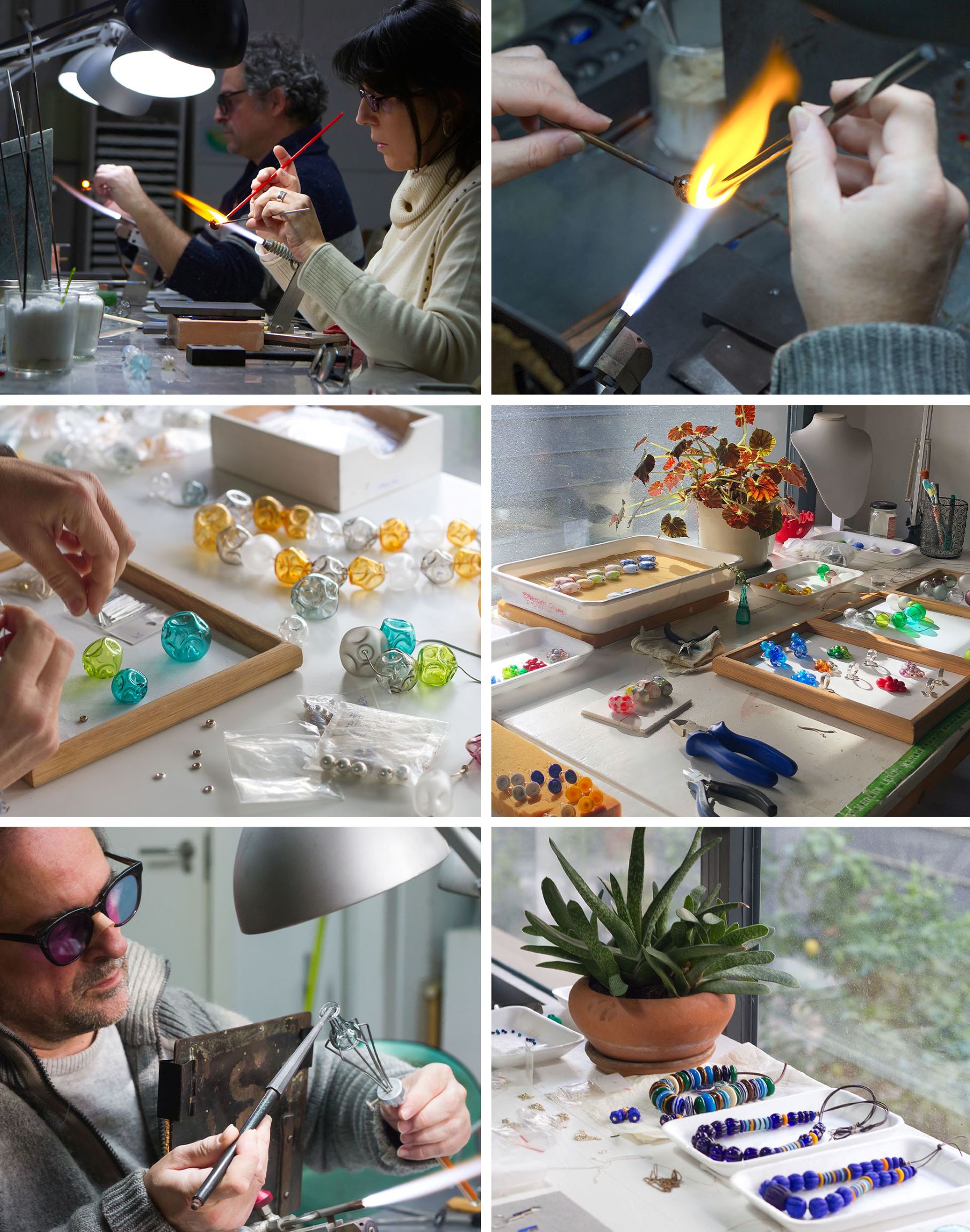 Visit us at Estudio Ciento2
We always welcome visitors.  If you would like to visit us, please contact us by telephone or email to make an appointment.
Glass jewellery and art pieces can be ordered in the studio, as well as our online shop.
Purchase Our Products at –
Mercado de El Postigo, Sevilla
The Mercado de El Postigo is located in central Seville, and stocks a wide range of crafts and pieces from Estudio Ciento2.
Please visit their website for more information.
Atelier Gallery NL, Caldas de Monchique, Portugal
The Atelier Gallery NL, in Caldas de Monchique, Portugal, is run by Nuno Lopes, whose work is displayed with pieces from Estudio Ciento2 and other artisans.
Please visit Nuno Lopes's Facebook page for more information.
Address : Villa Termal das Caldas de Monchique Spa Resort, 8550-232 Monchique, Portugal

Phone : +00351 967555055

E-mail : numerolimitado@gmail.com
Fusión – Hecha a Mano, Sevilla, Spain
This shop is located in the emblematic district of Sevilla, Triana. In this space art and craft work hand in hand. The selection of pieces that you can find here are really special.
Please visit their Facebook page to find out more.
Address : C/ Alfarería, 26, 41010, Sevilla, Spain


Phone : +0034 644 00 02 66